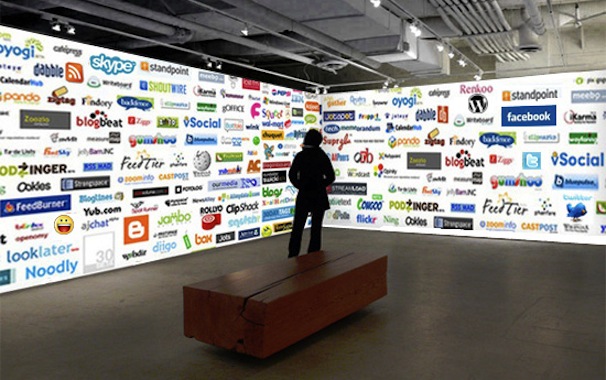 Social Media Marketing
What to Expect from Social Media Marketing (SMM)

Facebook, LinkedIN, YouTube, Twitter, Flickr, etc ,etc…Social Media is a vital part of the digital marketing mix for all consumer facing and business to business brands. We can help you get the most from social media by undertaking comprehensive research into your business and your online market to formulate a detailed SMM strategy – allowing your business to engage with potential customers and create a competitive advantage.
What's included in our SMM strategies:
Situational analysis
Competitor analysis
SWOT analysis
Identification of social media vision, objectives and strategy
Social advertising strategies (i.e. Facebook CPC, Twitter promoted tweets)
Facebook tab wireframing
Social media content schedules
Measurement and monitoring
Facebook
Harness the power of the world's largest social media channel
Facebook can help you connect and form new pathways of engagement with potential customers. Facebook requires a well thought out strategy to ensure that your page is engaging and receives a steady growth of likes. Don't just start a Facebook page; get serious with a proper engagement strategy.
Twitter
Many people underestimate the power of Twitter. Twitter is one of the fastest growing social media channels due to its fast response nature. Outcomes of successfully using Twitter include increasing customer's perception of your brand, products or services and higher customer service levels.
LinkedIN
LinkedIn is the place to be if you're a professional, therefore it is the place to be if you want to target professionals with your products and services. LinkedIn is a Social Media website used for the core purpose of professional networking. As of November 3rd, 2011, LinkedIn in has over 135 million users across 200 countries worldwide.
YouTube
Video marketing can be a great way to display your products and services to a larger audience. We can ensure that your YouTube channel is integrated with the rest of your social media marketing activities. YouTube is primarily a video sharing website wherein users can view and upload a range of videos online.
Blogs
Blogs are traditionally a type of website focused on 'logging' regular entries of various commentary, images, video and descriptions of various events and/or products. Blogs are most commonly displayed in reverse chronological order in order to display the most recent (and possibly most relevant). They assist in search engine optimisation and provide rich content for consumers to identify with brands.
Social Advertising
Social advertising is a great platform to drive traffic to your social media channels. Using Facebook CPC, Twitter promoted tweets and Linked In advertising, we can reach out to your target market and encourage them to engage with your brand. This can increase Compare the Houses' brand awareness, engagement, number of followers, and conversations.
Social Media Co-Management
What to say and when to say it. Social media is a fast moving channel. If Compare the Houses doesn't have the time or resources to manage social media accounts, we can help. Our co-management solutions take the guesswork out of effectively and efficiently managing Compare the Houses' social media channels. We can be as visible or as invisible as required.
Social Media Monitoring
Don't just speak, listen. Using industry-leading monitoring software, we can listen out for conversations around your brand, competitors or products and alert you when it is best to jump into these conversations.
Monitor the web in order to:
Listen to brand mentions
Respond to negative and positive brand mentions
Understand industry trends and sentiment
Deliver insight based on current market status and sentiment
Uncover online brand sentiment
Target influential users and harness their authority
Provide detailed monthly reporting on brand and industry 'buzz'
30.12.2011